For Sale: Academic Login Credentials
In May 2021, over 36,000 account login credentials were stolen from U.S. colleges and posted on cybercriminal marketplaces. Credential theft not only poses a threat to the individual, but also to institutions as stolen credentials can be used to infect systems with ransomware or steal sensitive data.
How to protect your institution. Cybercriminals often collect login credentials through fake educational login pages and phishing emails. Institutions should implement phishing training programs for students and employees, so they know what to look out for.
Hackers also employ "credential stuffing" - or running known login credential across multiple sites to see if it will grant access. Keep your institution safe by enabling multi-factor authentication (MFA), utilizing unique password requirements, and educating employees and students on the danger of using the same username and password for multiple accounts.
New GLBA Requirements Coming Soon
Effective June 9, 2023, the Gramm-Leach-Bliley Act (GLBA) is requiring more of your institution to ensure the security, integrity, and confidentiality of student information and unauthorized access or threats to it.
What can my institution do to prepare?
| | |
| --- | --- |
| • | Review guidance on conducting a risk assessment, create an incident response plan, and build an Information Security Program. |
| • | Conduct a risk assessment of internal and external risks to the security, confidentiality, and integrity of your student data. Base your Information Security Program around the results of your risk assessment. |
| • | Designate a qualified individual to oversee, implement, and enforce your Information Security Program. |
Where can I find more information? For additional information, see FSA's electronic announcement: Updates to the Gramm-Leach-Bliley Act Cybersecurity Requirements. If you have questions regarding the Department of Education's enforcement of GLBA, please contact FSA_IHECyberCompliance@ed.gov. More information is also available on the Federal Trade Commission's website.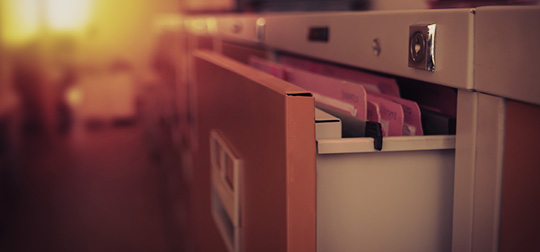 What is ICAM and How Can It Help Your Institution?
Identity, Credential, and Access Management – or ICAM – is a set of security tools, policies, and systems that help organizations authenticate and authorize users on their networks. Through ICAM, educational institutions can assure that the right person is accessing the right information at the right time for the right reason.
Specifically, identity management allows an institution to establish, maintain, and terminate credentials for individuals. Credential management allows an institution to issue, track, update, and revoke credentials, and access management allows an institution to authorize access to specific documents or applications, making sure only approved individuals can interact with sensitive information.
Implementing ICAM solutions can boost an educational institution's cybersecurity by simplifying user management, improving access controls, and helping uncover compromised credentials. As an IT professional, you can help your institution by understanding your access management services and staying up to date on common frameworks for designing and managing IT systems.
At a minimum, institutions should compare network and application accounts with up-to-date Human Resources information to remove old accounts or identify needed changes in permissions.
Recent CISA Report May Help IHEs
A recent CISA report, "Partnering to Safeguard K-12 Organizations from Cybersecurity Threats," provides recommendations and resources showing how a small number of steps can significantly reduce cybersecurity risk. IHEs may also find the key findings and recommendations useful, including: develop a cyber incident response plan, implement MFA, and prioritize patch management.
| | |
| --- | --- |
| | Cybersecurity Advisories |
This email was sent by: Office of Federal Student Aid
U.S. Department of Education
400 Maryland Ave. SW,
Washington, DC, 20002, US
Please do not reply to this email. Messages sent to this email address are not monitored. If you wish to contact us, please use the StudentAid.gov contact page. For more information about financial aid, visit StudentAid.gov.